First-year primary school survey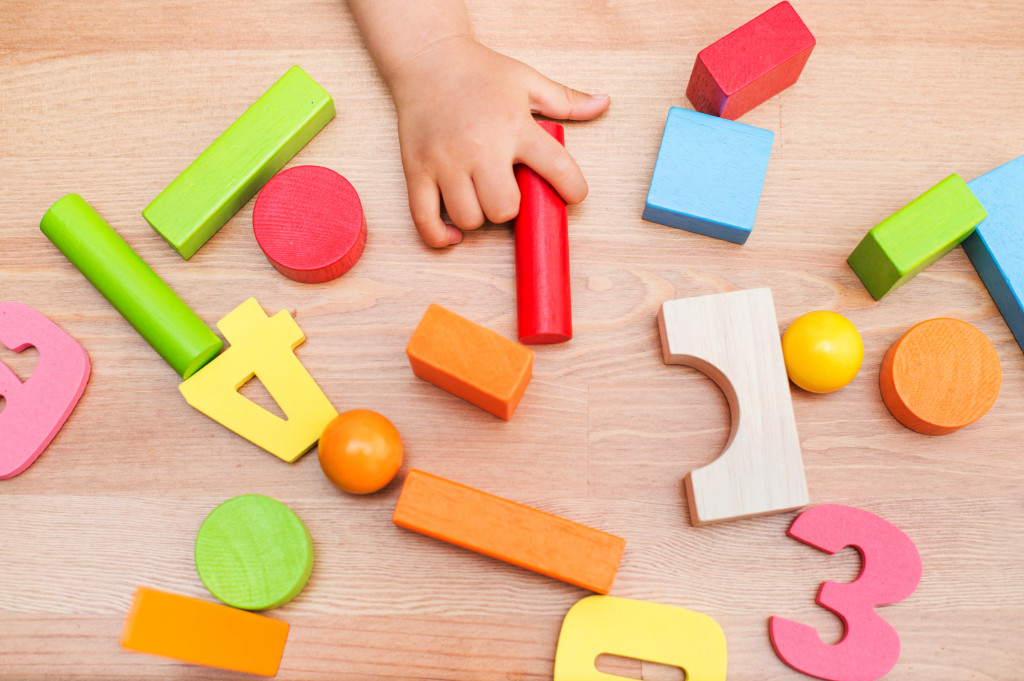 Between April and June 2018, a second school survey was conducted among children in their first year of primary education, following on from an initial survey conducted in nursery schools in 2016.
Together, these two Elfe surveys shed new light on the transition from nursery school to primary school. Adopting a resolutely global approach to child development conditions, we analysed the levels of language and number skills observed by the children's teachers according to a whole range of factors, including health, daily routines (especially sleep patterns), out-of-school activities, childcare arrangements, parenting practices, use of books and screens, relations with neighbours and the extended family, and parental authority.
This new stage allowed us to explore how children approach the different areas of learning taught at primary school, taking account of their living conditions and family structure, as well as their health and development. The data we collected on children's basic skills in this snapshot survey have since been used by researchers to improve scientific knowledge about childhood in a variety of disciplines, including psychology, sociology, public health, and education sciences.
Key challenges of the survey
Bertrand Geay, Deputy Director of the Elfe study, says that starting to learn to write is a moment of huge cognitive, affective and social change for children. "They feel that they are judged more often, as their newfound capacity for abstraction enables them to compare themselves with others and to have a better understanding of how others may perceive their abilities. It is therefore important to include measures of self-esteem alongside reading and maths exercises, so that we can collect information about how children see themselves and how they think others see them. This will allow researchers to adopt a multidimensional approach to children's early learning, taking account of everything that happens before and alongside school, as well as the impact of school conditions on learning."
Bertrand Geay, a sociologist and the social sciences coordinator within the Elfe unit, presented the Year One primary survey at the webinar held in 2017 for Elfe families. [FRENCH]
Practical organization
The exercises were performed in the classroom during the last term of the school year, between April and June 2018. 
The parents of the Elfe children, who were generally in their first year of primary school, were asked whether they agreed with this school survey in principle and whether they wished their child's teacher to be involved.
Those teachers who were requested to do so by the parents filled in a mini-questionnaire about the Elfe child in their class and administered exercises to test his or her learning in French and mathematics. To avoid singling out individual children, while at the same time keeping things simple for the teacher, these exercises were also be performed by three other randomly selected children.
Examples of exercises for the first year of primary school
The children will perform activities designed to probe their learning of mathematics (mental arithmetic, problem solving, number series completion, number comparison) and their mastery of the French language (phonological awareness, oral and written narrative comprehension, reading via the lexical route).
Examples of exercises performed by children: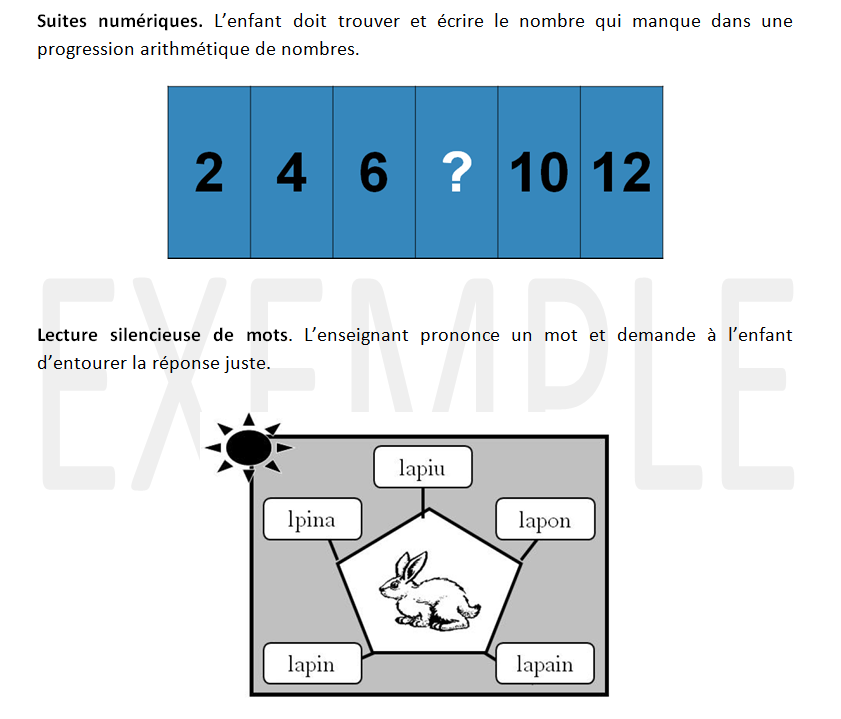 How will the teachers receive the survey material?
The survey documents will be communicated to the teachers by the families and by the National Institute for Demographic Studies (INED). More specifically, parents who have agreed to their child doing these exercises will hand the teacher an envelope containing material that supplements material sent directly to the school.
When exactly will the children do the exercises?
The four participants will do the exercises during school time, whenever the teacher feels it fits in best with the life of the class. As the teacher will have to supervise the four pupils during the test, the rest of the class will have to be set another activity, so that they do not disturb each other. The exercises will be performed over several days, in any week in the last term of the 2017‑2018 school year.
Calendar
April 2018: Reception of documents by families and schools
April to June 2018: Classroom activities with the teacher
June 2018:Return by post
From autumn 2018: Secure processing of data and researchers' work
More information