Sleep habits and sleep characteristics at age one year in the ELFE birth cohort study
The quality of sleep in early infancy is key to children's physical and brain development. Sleep of insufficient quality or quantity has a negative impact on children's physical and mental health, as well as on their cognitive functions, behaviour, and academic success. To ensure that children fall asleep ‑ and stay asleep ‑ in the best possible conditions, parents, healthcare professionals and teachers need to be aware of these characteristics so that they can establish appropriate bedtime routines.
Sleep problems, particularly sleep onset difficulties and night waking, affect 20‑30% of infants and young children, and can persist into adulthood. It is therefore vital to study and understand the sleep problems that occur in early infancy if we are to promote good child development.
Based on data from 11,783 1-year-olds in the Elfe birth cohort, an article published in 2020 describes several characteristics of infants' sleep, including how long it lasts (over 24 hr), sleep onset difficulties, and night waking. These are all associated with bedtime routines such as parental presence when falling asleep, eating to fall asleep, sucking a thumb or a dummy to go to sleep, and sleep arrangement and location.
Sleep duration of 1-year-olds – how to promote sleep quantity
Very young French children appear to sleep for longer and have fewer sleep problems than their counterparts in other countries. According to this study, at age 1 year, French infants sleep on average for 13 hr 36 minutes per day, including daytime naps totalling 2 hr 54 minutes. They therefore sleep between 30 and 60 minutes more each day than children their age living in other developed countries, mainly owing to the length of their afternoon nap.
Non-nutritive sucking (dummy for 70% of infants, and fingers in the absence of a dummy for 20%) and use of a cuddly toy (80%) appear to favour longer sleep duration in infants. By contrast, parental presence when falling asleep (30%), not sleeping in their own bed (25%), and/or eating to fall asleep (10%) are associated with a shorter sleep duration. Parental room sharing seems not to have an impact on sleep duration.
Difficulty falling asleep and night waking – how to ensure adequate sleep quality
According to the results of this study, an estimated 22% of 1-year-olds frequently (more than twice a week) wake up at night, and 16% often have problems falling asleep. As with sleep duration, parental presence, eating to fall asleep, and not sleeping in their own bed are linked to more frequent problems falling asleep and more night waking. Parental room sharing does not seem to have any impact on 1-year-olds' sleep onset difficulties, but is associated with more frequent waking at night.
This study allowed its authors to identify bedtime routines associated with difficulty falling asleep, night waking, and insufficient sleep duration. These routines can be tweaked by the children's parents to improve both the quantity and quantity of their sleep.
Further studies using Elfe birth cohort data will be needed to track how these children' sleep patterns change at different points in their lives and according to their sleep habits.
Messayke S, Franco P, Forhan A, Dufourg MN, Charles MA, Plancoulaine S. "Sleep habits and sleep characteristics at age one year in the ELFE birth cohort study". Sleep Med, March 2020. [Link]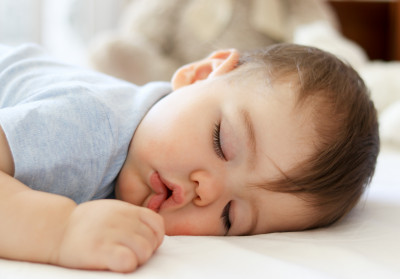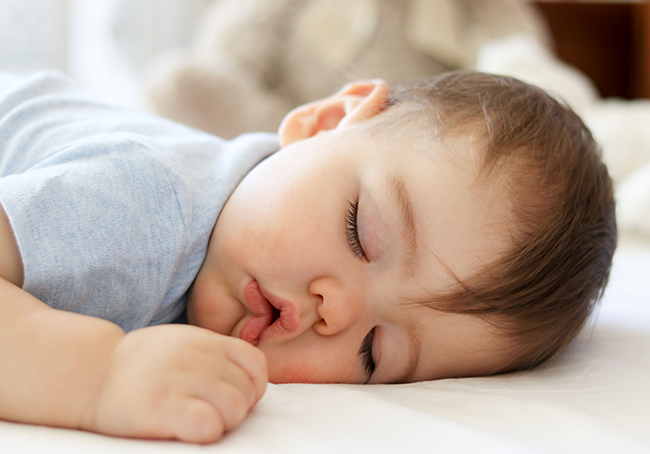 LINKS FOR MORE INFO
Messayke S, Franco P, Forhan A, Dufourg MN, Charles MA, Plancoulaine S. "Sleep habits and sleep characteristics at age one year in the ELFE birth cohort study". Sleep Med, March 2020. [Link]
KEY FIGURES
French 1-year-olds sleep for 13 hr 36 minutes on average each day. This includes an afternoon nap lasting on average 2 hr 54 minutes
22% of 1-year-olds frequently (more than twice a week) wake up at night
16% often have difficulty falling asleep